We've discussed self-managed super funds quite a lot in the past, but today we're going to go in-depth into one particular – and popular – aspect of an SMSF. Whether or not you can purchase a property with your Ivanhoe SMSF is something that gets asked a lot, so we've decided to dedicate a blog to it. We'll be discussing what you can and can't do when it comes to purchasing and investing in property using an SMSF.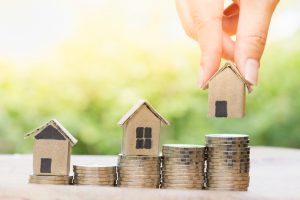 So, can I do it?
Basically, yes. You can use your SMSF to purchase a property if you wish. However, there are certain requirements that must be met before the purchase can be completed. If you're a trustee of an SMSF then you're able to:
Decide which property to purchase with your funds;
Choose when to sell the property; and
Manage any expenses as well as the rent that you'll receive from your tenants.
The rules
If you choose to purchase a property using your SMSF then it must comply with the following rules:
The property must meet the sole purpose test. This basically means that the property cannot be used as an asset before retirement by fund members.
The property cannot be acquired or bought from a party that is in some way related to a member – in other words, it cannot be purchased from family members.
The property must not be lived in or rented by a fund member or someone related to the fund member.
Failure to abide by these rules will result in serious penalties and in some major cases even prosecution. It is advised you discuss your fund with an Ivanhoe SMSF specialist before going ahead with anything large scale such as this.
What are the benefits?
There are numerous benefits that come with purchasing a property with your SMSF – which is one of the reasons it's so popular. Some of these benefits include:
Lower tax rates – If you purchase a property with your SMSF then you only pay 15% on rental income and capital gains tax, the latter of which is reduced to 10% after the first year. Both of these rates are reduced to 0% if you're retired but used your SMSF to purchase a property before you retired.
Leasing it out to yourself – You or any of your family members can't live in the property you purchase as the asset is meant to be for after you retire. But, if you own a business, then you can purchase a commercial property using your SMSF and lease it out to your business. That way, your business just pays rent into your own self-managed super fund. The rent will be calculated at the market rate and will be tax deductible against your income.
Being in control – This is a way to understand where your money is being invested and also allows you to be in control of the investment – as you can pick which property you purchase. Investing in property also adds diversity to your investment portfolio.
Borrowing money to purchase a property
If required, you can borrow money so that you can purchase a property using your SMSF. If this is the case, then you'll need to do a limited recourse borrowing arrangement (LRBA). This is the only way to borrow money for this purpose. There are some rules that must be strictly followed if an LRBA is to be undertaken – such as the fact that the borrowed money must only be used to acquire a single asset or multiple identical assets that hold the same market value.
Borrowing money is always a risk – regardless of if it's done for an SMSF investment or not – so you should make sure that you are in the right financial position to deal with any problems that may arise such as increased interest rates and lower than expected investment rate. Also, if your primary income stops coming in for whatever reason – will you be able to manage the repayments for the borrowed money? These are all things that you should consider before borrowing money for this reason.
Do you need help with your Ivanhoe SMSF?
If you're looking at purchasing a property with your Ivanhoe SMSF then you're going to need some professional advice first. Silverdale Consulting Group are SMSF specialists in Ivanhoe that offer a variety of accounting services. With years of hands-on experience, our SMSF specialists will be able to assist you with all facets of an SMSF.
Feel free to contact us regarding our Ivanhoe SMSF services by calling (03) 9497 5885 or filling out the form on our website.