Our History
Silverdale Consulting Group has over 40 years worth of knowledge and experience in the accounting and finance industry. We are based in the leafy suburb of Eaglemont and service all states of Australia as well as international destinations.

Silverdale Consulting Group provides a combination of accounting, taxation and consulting services commensurate to our client's needs.
Expert

Certified professionals

Cost-effective

Pricing on all engagements

Dynamic

Personalised service
Core Values and Vision
1. Accountability
Professional attitudes
Personal accountability for work undertaken
Unwavering commitment to quality
Listening to clients' needs with care
A desire to help and assist our colleagues
Integrity in all our relationships (staff, client and firm)
Adherence to the firm's policies and procedures
2. Learning
Our staff grasp learning opportunities whenever they arise and relish professional challenges
3. Values and Respect 
We cultivate a work culture that is open, friendly and prioritises staff wellbieng
4. Staff Development
Professional development plays a central role in our business improvement strategy. We encourage our staff to continue honing and improving their skills through the many professional development opportunities we offer.
5. Performance Reviews
We take a dynamic approach to performance reviews by providing performance appraisals on a project by project basis.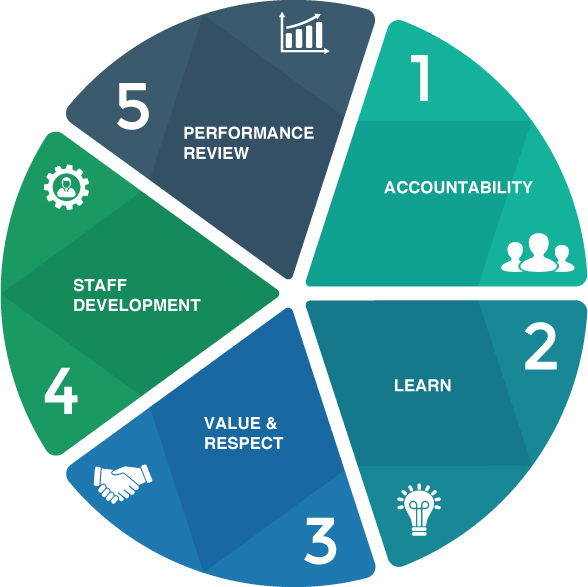 What To Expect
What sets us apart from our competitors as trusted business advisors is our team's expertise, experience and dedication to service. When you work with Silverdale, you can expect the following:
Services tailored to your needs
Clear and efficient communication
Ready access to partners and senior staff
Efficient turnaround of work
Advice that is pro-active, accurate, commercial and above all, practical
Cost effective pricing on all engagements
A culture that is focused on longterm planning