An SMSF can be an advantageous venture if done correctly. But not only do you need to know how to run one successfully but also be sure that you need one. Depending on your situation, a self-managed super fund can either offer some fantastic benefits or cost you money as it can be expensive to run. The following information will help determine whether or not an Ivanhoe SMSF is right for you.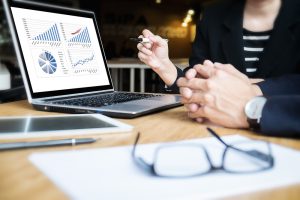 The key difference
One of the most important differences between a regular super fund and an SMSF is the fact that each member of an SMSF is also a trustee. This means that you're responsible for the entire fund and complying with tax laws and super laws. This means that not only will you need the skills to adequately manage your own fund but also the time to do so as it is not a task that is to be taken lightly. Running an SFSM means you must also adhere to a number of strict rules and guidelines that can carry serious penalties should you break them.
The cost
An SMSF can be a very expensive venture. You'll need anywhere between $900 and $2000 just to establish the fund with a corporate trustee. Running the fund can actually go up to $8000, depending on factors like how much work you do yourself. The cost for this is so high because you must take into consideration things like auditing, accounting, compliance and administration.
To be able to hand these things yourself you'll need a deep understanding and enough time to correctly manage them. If you're looking at starting an SMSF then it's roughly estimated that you should have at least $200,000 – $300,000 – with the expectation that it will grow –in your fund if you plan to manage all the tasks yourself. If you're looking at outsourcing the tasks, then you may need closer to $500,000.
Legalities
As mentioned above, you will be solely responsible for your SMSF and all the obligations that come with it. So, you must be prepared to give your full attention to the fund as a failure to meet these obligations adequately can result in harsh penalties and fines.
Some of these obligations are the compliance, administration, development and maintenance of the fund. If you know that you'll not be able to handle the fund yourself then be sure to seek professional advice as an SMSF may not be right for you – or you may just have to pay others to handle that side of things for you.
Another thing to keep in mind about SMSF's is the fact that they're not another bank account. You cannot access them whenever you want to make purchases. This sort of thing is considered illegal and a breach of the SMSF rules. You must understand that doing your own super fund does not mean you can access the money any earlier than you'd be able to if you had a regular super fund.
Is it really worth it?
The general rule seems to be that SMSF's are predominantly worth the trouble if you already have a lot of money to put in them. Otherwise, they could end up costing you a lot more than they would be making for you. In the 2015 – 2016 financial year, SMSF's with assets of $500,000 – $1,000,000 earned returns of around 1.4% and those with more than two million earned around 4.3%. So, it seems that the more you have to start with the better your return will be.
Another point to take into account is that you'll lose any insurance policies – such as life or income protection – that you may have had with a regular super fund when you switch to an SMSF. If you do want insurance, then you'll have to find it yourself and these can end up being more expensive than what a regular super fund would've charged you for them.
On the other hand, if you're someone who has the knowledge and the time to self-manage it – or is willing to pay others to manage it for you – and would like a wide variety of investment opportunities then an SMSF may be right for you. Just keep in mind that the more money you initially have to put into the fund, the better it will do.
Are you looking for an SMSF in Ivanhoe?
Silverdale Consulting Group is SMSF Ivanhoe experts that can adequately give you any advice you require or want to know about if you're considering starting an SMSF in Ivanhoe. Whether you're new to an SMSF in Ivanhoe or a seasoned veteran looking to gain a bit more insight, Silverdale have you covered.
If you'd like to know more about our SMSF services in Ivanhoe or some of the other services we offer, then please give us a call on (03) 9497 5885 or send us a message through our website.